Exploration Changes Everything
Right now is an amazing time for people like you and me, who believe in the power of space exploration, to change our world for the better! Missions of discovery are happening right now thanks to YOU and The Planetary Society's work. With you by our side, we advocate to keep NASA's planetary science going strong and fight for missions that matter.
So many exciting space missions depend on Congress—but it's YOU that enables the unique work we do to reach them. Your contributions keep our advocacy efforts going strong!
Do you want to do something right now to keep future missions of exploration coming? U.S. residents can sign the petition telling your representatives that you want to keep our space program going strong through effective political advocacy. Next, make your donation. When you do, a generous Society member who cares about space advocacy will match your gift—up to a total of $75,000!
With your generous gift, we'll keep advocating for more missions that matter. Thank you!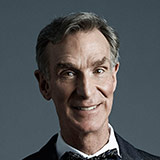 Bill Nye
CEO, The Planetary Society