Update May 30: FLASH Match Results
We issued a $5,000 FLASH MATCH, thanks to a generous donor who matched your gifts to support NEO-hunting astronomers with equipment upgrade grants.
We did it! Together, our members contributed $5,010 in less than 24 hours, helping us reap the entire $5,000 match on top of that!
If you haven't donated yet, you still can. Every dollar we raise beyond our goal will fund more astronomers searching the skies for potentially threatening asteroids and comets with orbits that bring them near Earth.
The chance of an asteroid or comet impacting Earth is 100%
We just don't know when it will happen. The sooner we know if an asteroid or comet is heading to Earth, the more time we have to deflect or disable the threat.
You can help power the search for Near-Earth Objects.
Every two years, the Planetary Society awards Shoemaker NEO Grants to fund equipment upgrades for passionate astronomers who spend countless hours working to find, track and characterize near-Earth asteroids that could have a devastating impact on Earth.
Through a gift for our Shoemaker NEO Grant program, you can support the dedicated astronomers who characterize and track NEOs to identify those that pose a threat. The more funding we have, the more astronomers we can support, which all translates into a safer Earth.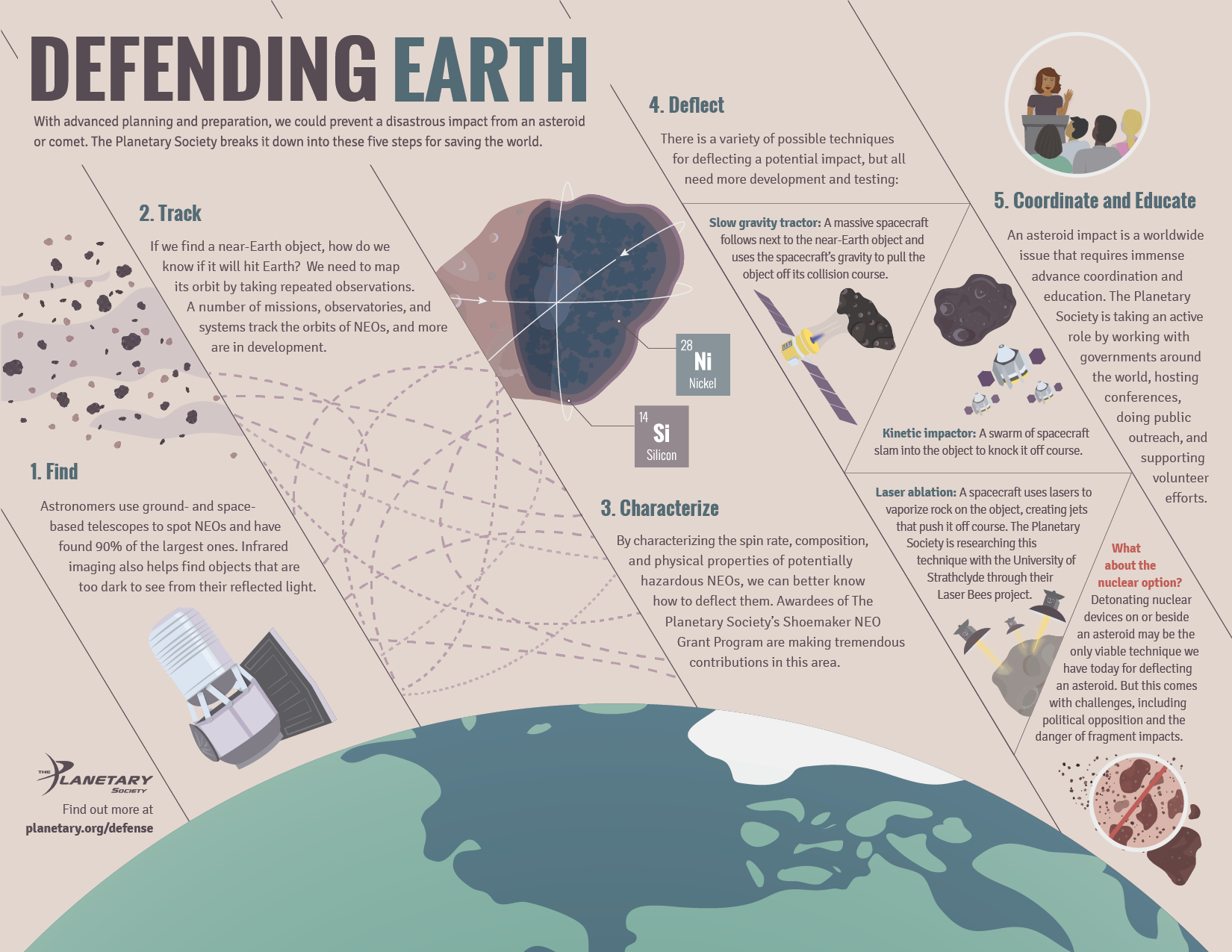 Click the above image to view full size or download a PDF version (22MB) suitable for printing.