Flash Match: Thank You!
Thank you for supporting our Space Policy and Advocacy program. More than 200 gifts have unlocked the $10,000 flash match.
As a reminder, this month, critical negotiations continue between the U.S. House and Senate on NASA's 2019 budget. If you live in the United States, please consider sending a message to Congress to support Planetary Science funding at the $2.4 billion level.
Update June 22: Flash Match extended - Last chance to help us unlock $10,000 in matching funds!
There's still time to double your impact with $3,000 in matching funds remaining! We need your help - can you make a gift today?
Update June 21: 24 Hour FLASH Match
Double your investment -- get more science!
Three generous Planetary Society members have issued a 1:1 Flash Match challenge. Andre Dunca, Brian Hays, and Dustin Roberts are together putting up $10,000 that will be released when we meet or exceed $10,000 in new and increased gifts to our campaign today.
If you haven't yet given to support advocacy this year, your investment today will be doubled.
And if you have made a gift, will you consider increasing it today to help guarantee that we can unlock $10,000 in matching funds?
Space brings out the best in us… by exploring our cosmos, we increase our knowledge of the universe and expand what it means to be human. Let's keep it going by advocating for more science and more missions. Can we count on you today?
Onward!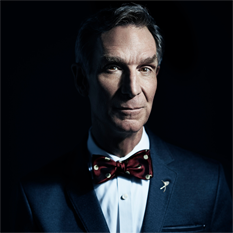 Bill Nye
CEO
Essential Advocacy
This year we've achieved new levels of success for The Society's advocacy efforts—leading to more science, more missions, and more exploration. Together, we've sent thousands of petitions to Congress, seen a record number of members meet in person with Congress, released the first-of-its kind Space Advocacy 101 online course, elevated the budget for planetary science to new levels, and supported the creation of the new Planetary Science Caucus.
And now, we are reaching for the stars with our most ambitious advocacy fundraising goal ever: we've committed to raising $200,000 by June 22 to push forward crucial space advocacy efforts before the summer recess in Washington D.C.
Help us create a new movement for space and exploration - please make a gift today!