Planetary Defense: Help us prepare to defend Earth from a deadly asteroid impact.
The Earth is not immune to impact strikes by Near Earth Objects also known as NEOs. Most asteroids big enough to destroy a city remain undetected so the work of these 'asteroid hunters' is critical.
Through a gift for our Shoemaker NEO Grant program, you can help us support the dedicated astronomers who characterize and track NEOs to identify those that pose a threat. The more funding we have, the more astronomers we can support, which all translates into a safer Earth.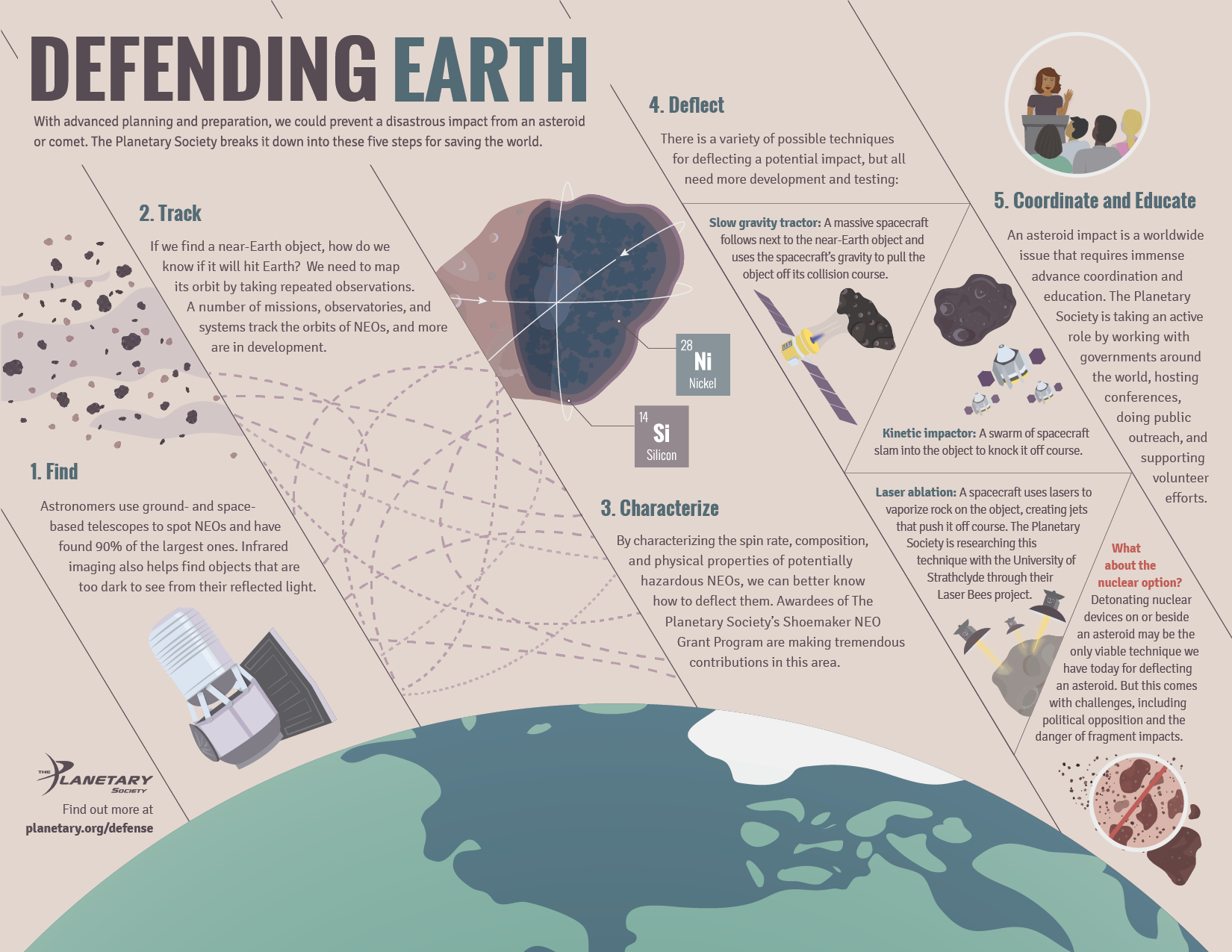 Click the above image to view full size or download a PDF version (22MB) suitable for printing.