Planetary Defense: Help us prepare to defend Earth from a deadly asteroid impact.
The Earth is not immune to impact strikes by Near Earth Objects also known as NEOs. Most asteroids big enough to destroy a city remain undetected so the work of these 'asteroid hunters' is critical.
Through a gift for our Shoemaker NEO Grant program, you can help us support the dedicated astronomers who characterize and track NEOs to identify those that pose a threat. The more funding we have, the more astronomers we can support, which all translates into a safer Earth.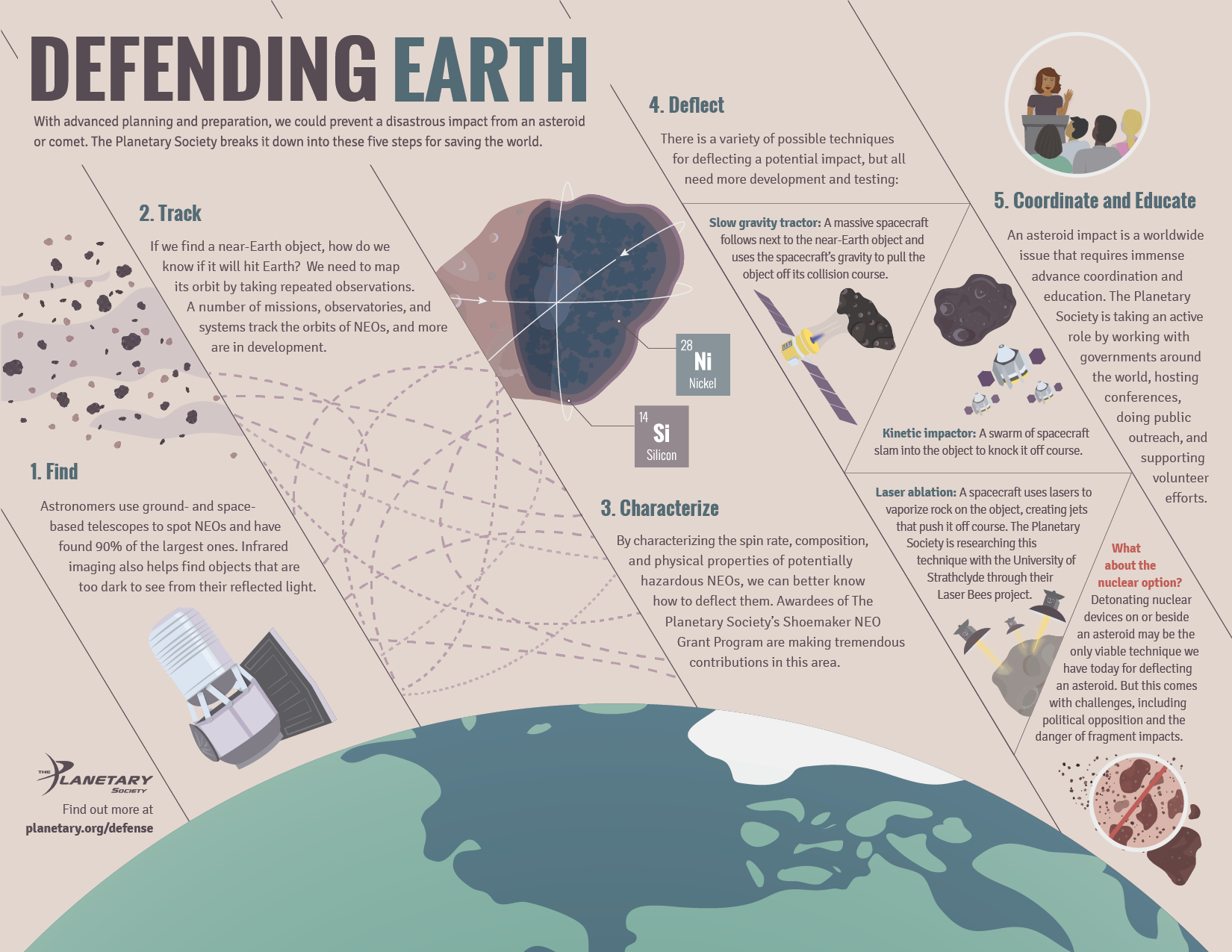 Click the above image to view full size or download a PDF version (22MB) suitable for printing.
Thu 18 Oct 2018 09:43:47 PM CDT: This site is about to be upgraded to a new software release. During this upgrade you may experience interruptions or delays when entering information. We apologize for any inconvenience this may cause and thank you for your patience during this required update.